Hubble's Instruments: GHRS - Goddard High Resolution Spectrograph
Goddard High Resolution Spectrograph (GHRS) was exchanged with NICMOS during Second Servicing Mission.
GHRS, like FOS and STIS, separated incoming light into its spectral components so that the composition, temperature, motion, and other chemical and physical properties of the objects could be analysed. GHRS contrasts with the FOS in that it concentrated entirely on UV spectroscopy and traded the extremely faint objects for the ability to analyse very fine spectral detail.
GHRS Facts

Instrument type
Spectrograph
Resolution
Low resolution - 0.6 Angstroms at 1200 Angstroms Medium resolution - 0.06 Angstroms at 1200 Angstroms High resolution - 0.012 Angstroms at 1200 Angstroms
Wavelength range
105 to 320 nm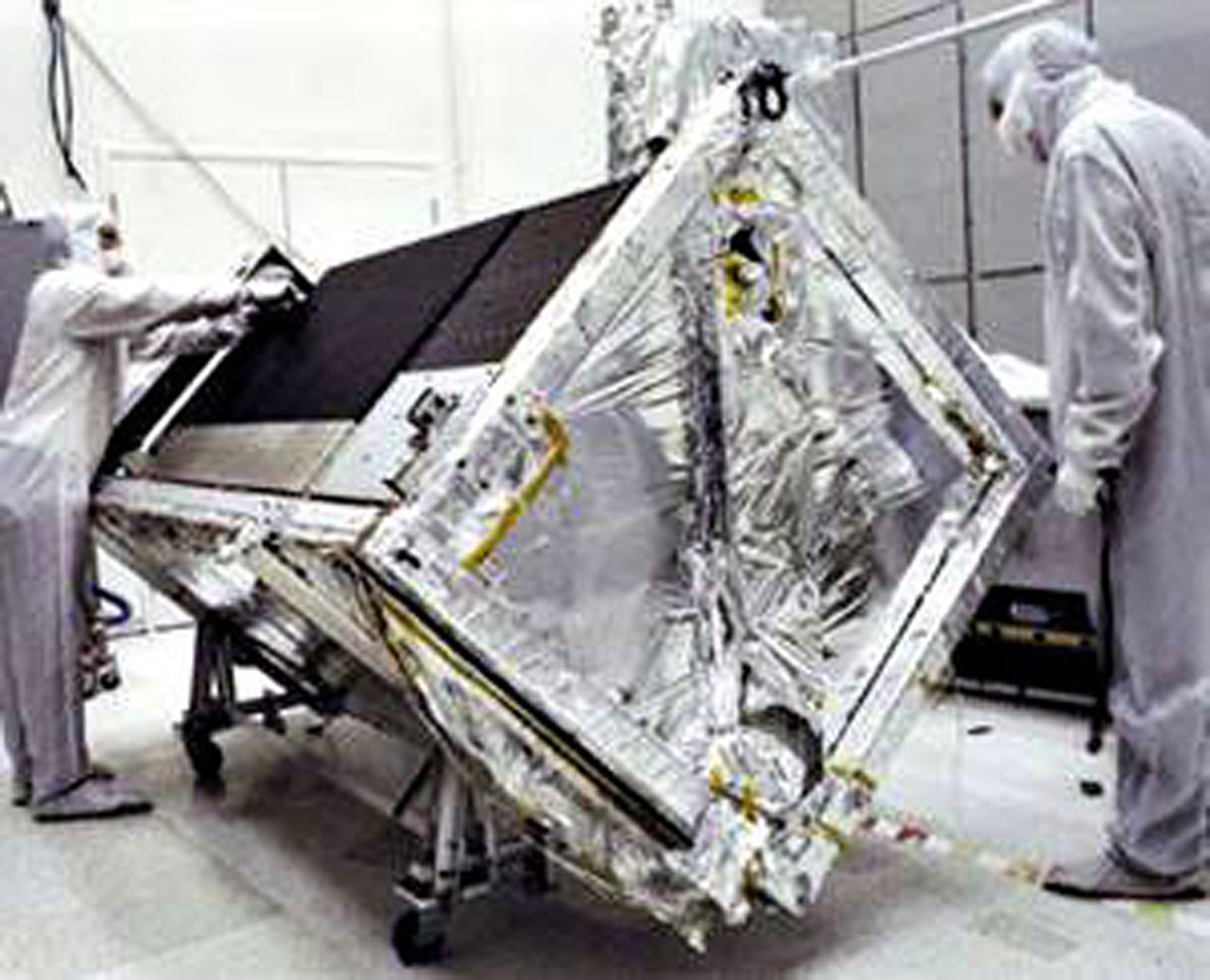 GHRS being prepared for launch at Ball Aerospace & Technologies Corp.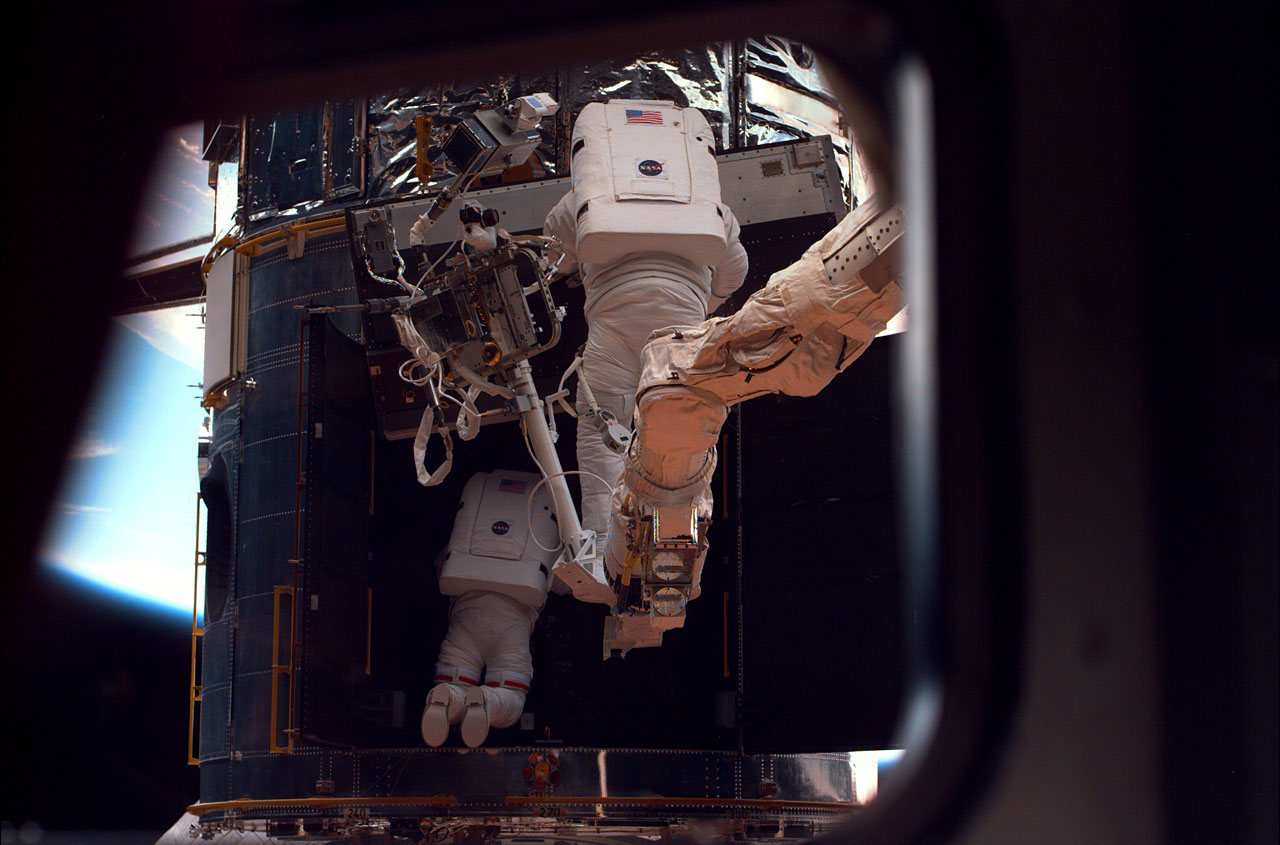 GHRS being removed during Servicing Mission 2.