Hubble's Instruments: NICMOS - Near Infrared Camera and Multi-Object Spectrometer
The Near Infrared Camera and Multi-Object Spectrometer (NICMOS) is an instrument providing the capability for infrared imaging and spectroscopic observations of astronomical targets. NICMOS detects light with wavelengths between 800 to 2500 nanometres. These wavelengths are infrared and thus invisible to our human eyes.
Infrared wavelengths penetrate dust clouds more than visible light does, making infrared observations useful for observing stars that would otherwise be obscured by nebulae.
NICMOS was revived by an electrical cooler installed during Servicing Mission 3B after its cooling supply ran out.
NICMOS' infrared capabilities have been largely superseded by WFC3 since that instrument's installation in 2009's Servicing Mission 4.
NICMOS is not currently in operation, though no final decision has been made about the instrument's future.
NICMOS Facts



Instrument type
Camera and Spectrograph

Weight

370 kg

Dimension
2.2 m x 0.89 m x 0.89 m
Field of view
Low resolution 51.5 x 51.5 arcseconds
Medium resolution 17.5 x 17.5 arcsec
High resolution 11.0 x 11.0 arcsec
Wavelength range
800 to 2500 nm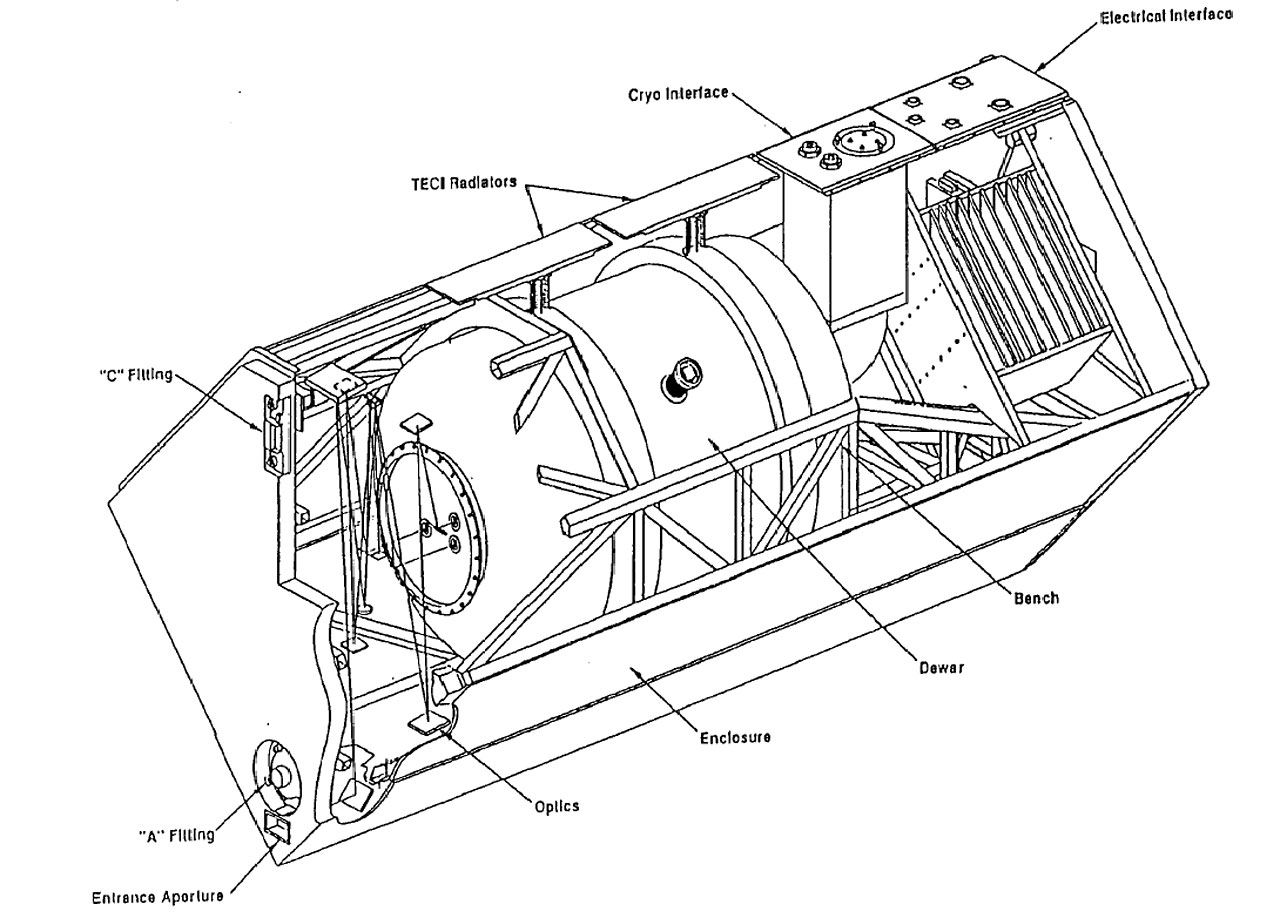 The NICMOS instrument onboard Hubble.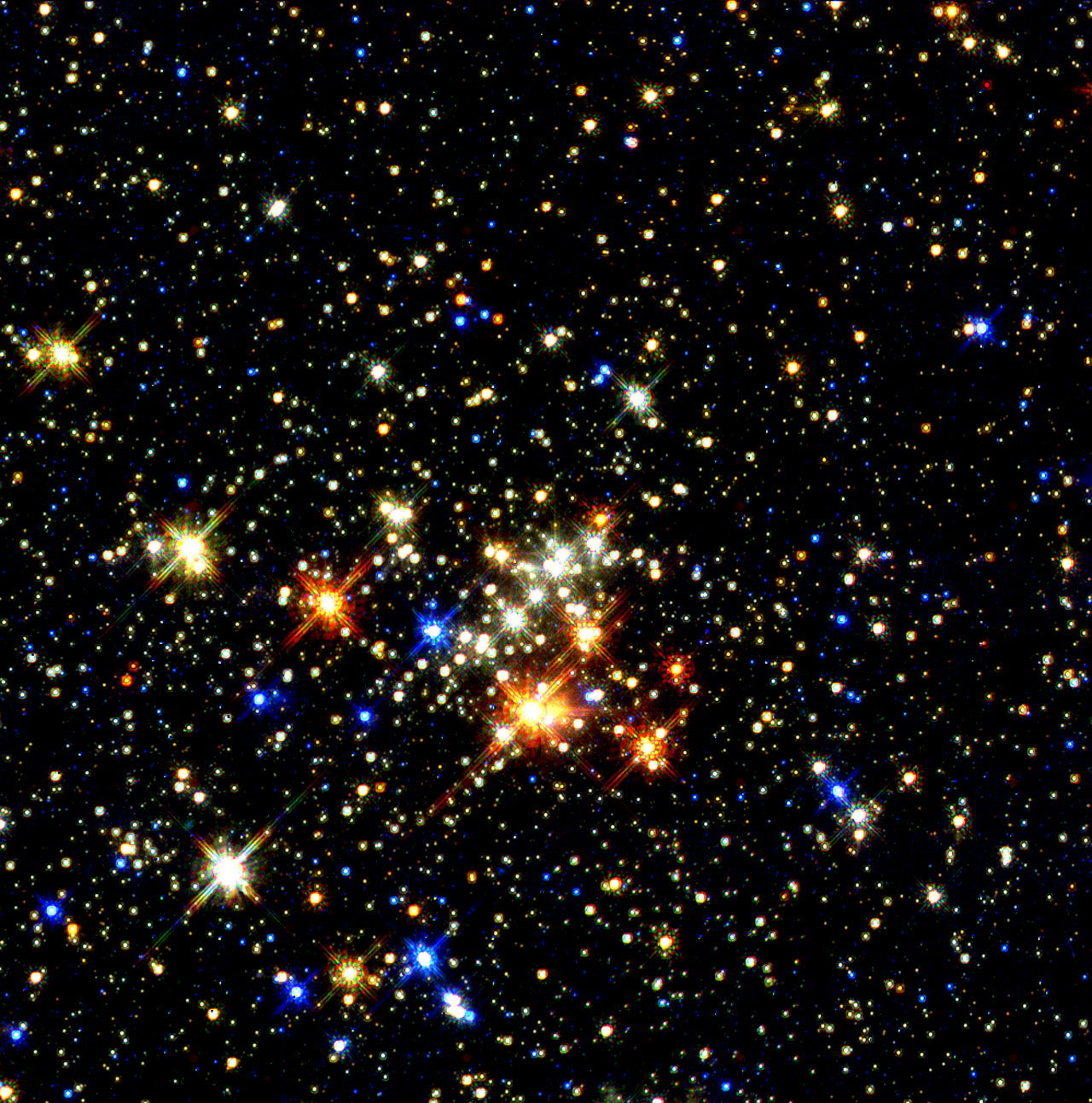 Typical image taken with NICMOS. It shows a gigantic star cluster in the center of our milky way. NICMOS, thanks to its infrared capabilities, is able to look through the heavy clouds of dust and gas in these central regions.