Hubble's Instruments: WFPC2
Wide Field Planetary Camera 2
The Wide Field and Planetary Camera 2 (WFPC2) was Hubble's workhorse camera for many years. It recorded images through a selection of 48 colour filters covering a spectral range from far-ultraviolet to visible and near-infrared wavelengths. The 'heart' of WFPC2 consisted of an L-shaped trio of wide-field sensors and a smaller, high resolution (Planetary) Camera placed at the square's remaining corner.
WFPC2 produced most of the stunning images that have been released as public outreach images over the years. Its resolution and excellent quality were some of the reasons that WFPC2 was the most used instrument in the first 13 years of Hubble's life.
WFPC2 was replaced by WFC3 during Servicing Mission 4 in 2009.
After being brought down by the Space Shuttle, WFPC2 was put on display at the Smithsonian National Air and Space Museum in Washington DC, alongside parts from its predecessor, WFPC1.
WFPC2 Facts

Instrument type
Camera
Weight
281 kg
Dimensions
0,8 m x 2.2 m x 2,0 m
Field of view
2.7 arcminutes
Wavelength range
120 to 1000 nm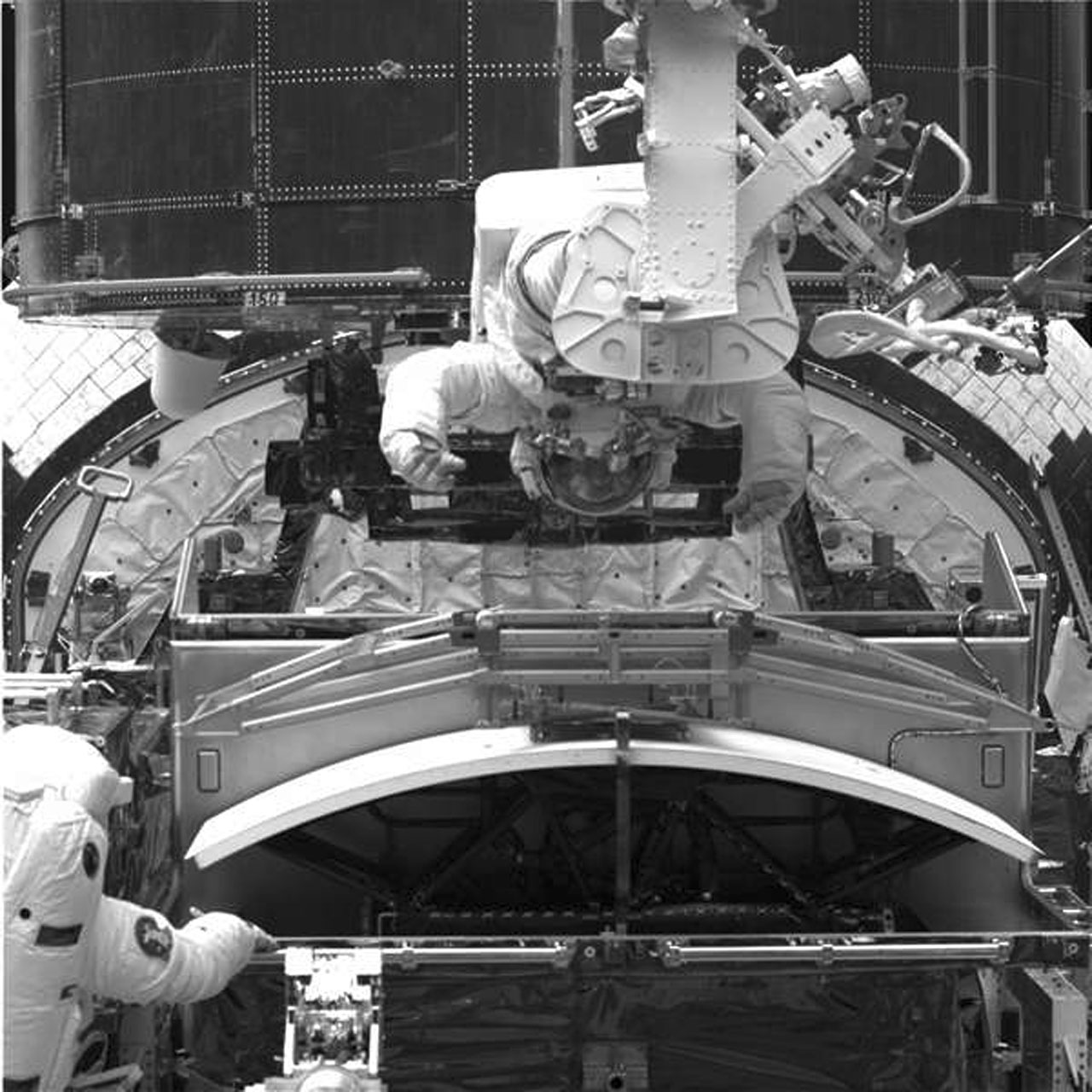 WFPC2 is being readied for insertion into Hubble during the First Servicing Mission.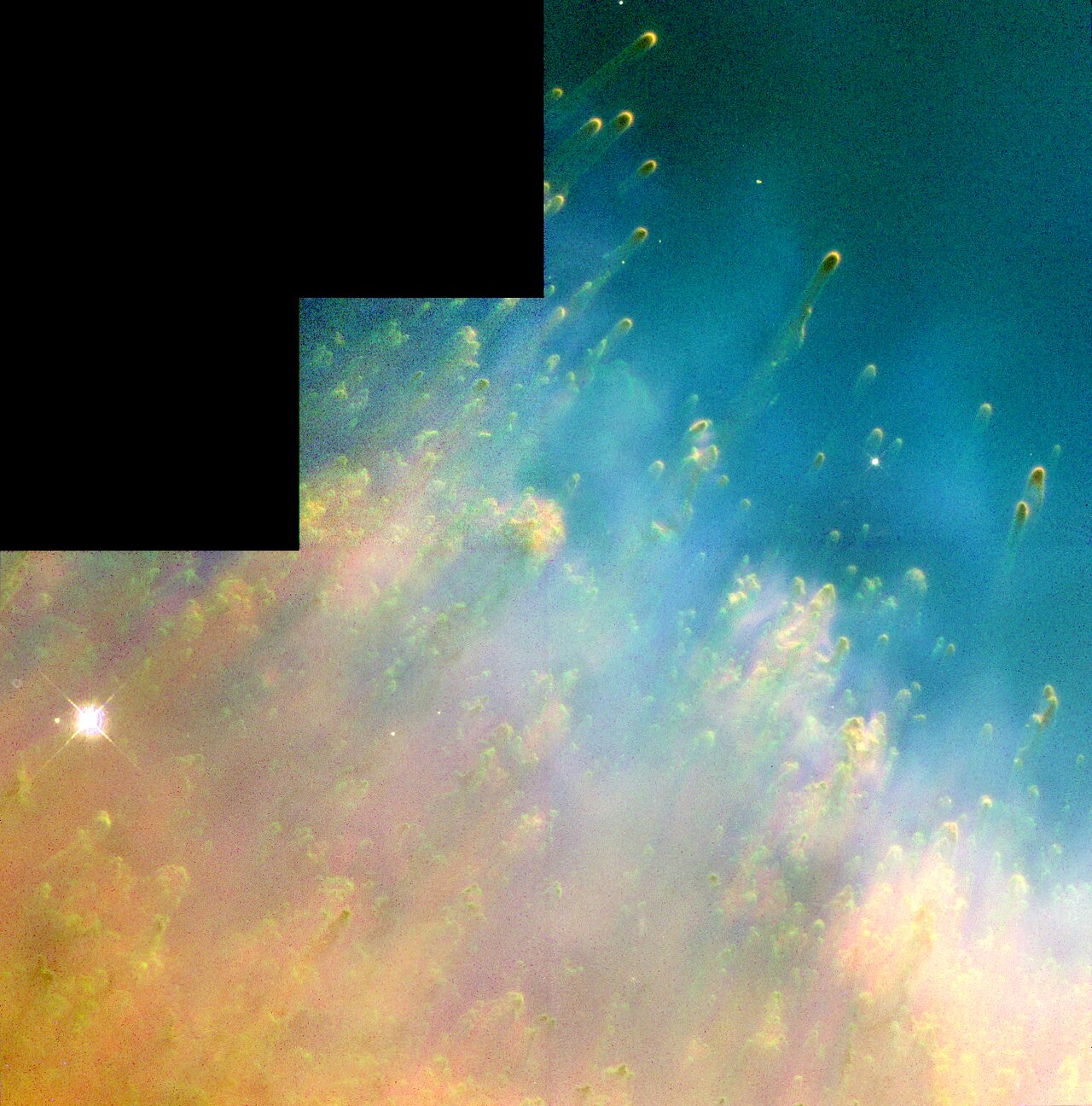 A typical image taken with the WFPC2 camera onboard Hubble. The four CCD chips are so close that the seams between them are difficult to see. They are all 800x800 pixels - also the smaller PC (Planetary Camera chip in the upper left corner).