Planetarium Show Package
All over Europe, more than 40 Hubble Day events are planned. Thousands of copies of ESA's DVD will be given away for free and two amazing anniversary images from Hubble are going to be unveiled. Many planetariums in Europe have premieres of their new Hubble shows on 24 April.
Sky-Skan Europe has together with ESA produced a Planetarium Show Package.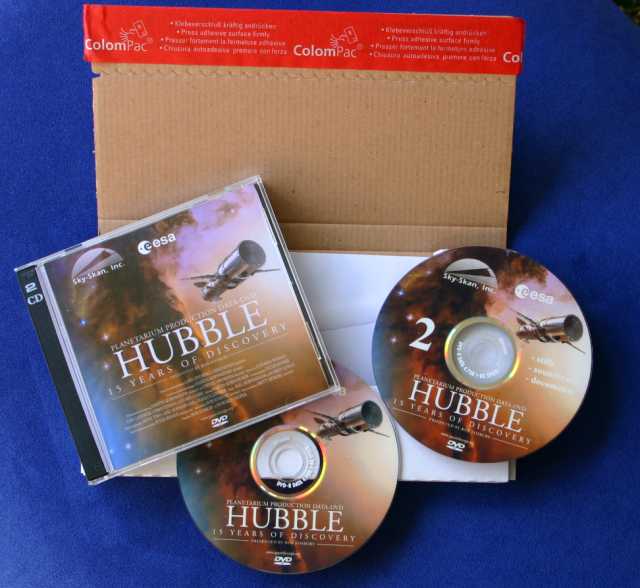 Please contact to purchase this package:
Sky-Skan Europe GmbH
Einsteinstr. 28
D-81675 Munich
Germany

Tel: +49 (0) 89 6428 9231
Mobile: +49 (0) 170 436 12 30
E-mail: schwab@skyskan.com